Hummer limo hire in Glasgow should be about luxury and style, regardless of the occasion and this is where Clyde Valley Limos excels, delivering stunning vehicles and first class service every time. We are known for our top quality limousines as much as our friendly staff and easy booking system and we always pride ourselves on delivering an outstanding limo experience to each and every customer.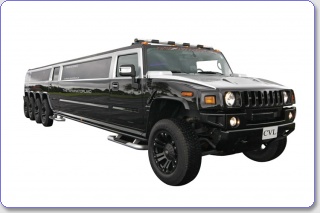 Situated on the River Clyde, Glasgow is considered to be one of the ten top tourist cities in the world, with it's unique blend of stunning Victorian and Art Nouveau architecture and cutting edge modern design giving the city it's famous character. Glasgow is renowned as a cultural, financial, and educational hub, with students, business people, and travellers ebbing and flowing constantly, availing themselves of the city's attractions and diversions. Clyde Valley Limos is proud to be a part of the city's rich flow, mirroring it's diversity with our own wide range of services.
Each of our vehicles is clean, comfortable, and expertly maintained to the high standards demanded by our customers and our friendly and professional drivers have experience with all manner of hummer limousine hire in Glasgow. So whatever your occasion, our highly respected company can provide you with the ultimate transport while you sit back and enjoy the ride, stress free and in the luxury that you deserve!
At Clyde Valley Limos, we have a fleet of stunning vehicles to suit any and every occasion, from wedding limo hire to party limos and city cruises. Our silver black hummer limo, dubbed the 'Terminator' is always guaranteed to turn heads, providing the perfect transport for a birthday limo hire or a party city cruise. If you want something a little mellower, our pink hummer limo is a popular choice for birthdays while our white hummer limousine is perfect for a wedding or corporate limo hire, but the choice is always up to you! When it comes to Glasgow hummer hire, we have something to meet your needs, whatever they may be, giving you a journey to remember.
With the city as diverse a place as it is, our company has the experience to know that our customers are the same and as such, every occasion and journey is important to us. Whatever you want, our Glasgow hummer limousine hire service will ensure that you have the day or night to remember, with zero fuss - whether you are booking an a corporate limousine to whisk you away to the airport or an all important function or meeting, or whether you want to celebrate in style in a party limo while you soak up the city's rich cultural sights, delights, and nightlife, then we can help. As one of the top Glasgow hummer hire companies, we have the experience and flexibility to give you the customer everything you need to make your journey as stress free and special as possible.
Sometimes hiring a limousine in Glasgow isn't always about a 'big day'...after all, the city is a cultural and architectural melting pot and what better way to take it all in and appreciate it first hand, than in one of Clyde Valley Limos' luxury vehicles. Exploring and sightseeing doesn't have to mean aching feet and bustling crowds anymore! With the famous Armadillo, the Clyde Arc, and the breathtaking architecture of places like the Merchant City and George Square waiting for you, you and your friends and family can simply enjoy them from the comfort of a stylish Glasgow limousine while you relax with a cool drink to hand, the envy of all.
With it's thriving nightlife of clubs, bars, and restaurants, not to mention the theatre, opera, and various sporting venues, Glasgow is the perfect place for an evening out, and what better way to travel than in style with us? There is no better way to travel for your romantic date, anniversary, or birthday event than in the decadent luxury of one of our amazing limousines with a glass on wine in hand. With a Glasgow hummer hire, there is no worrying about unreliable or grubby public transport or queues for taxis at the end of an otherwise great night - we can take you safely home, in style and comfort, making your evening that much more memorable.
We provide birthday limousines for all ages, hen and stag night limo hire, and party limos to name but a few – we are only limited by your imagination, so if you know what you want, and you have your eye on your dream limousine, then book a limo with us today!
At Clyde Valley Limos we pride ourselves on every aspect of customer service from the moment you book to dropping you safely home at the end of the night, so once you make your booking, all you need to do is settle back and plan the rest of your event, safe in the knowledge that our premier Glasgow hummer hire firm has everything well in hand.